You're the ultimate hostess taking care of everyone else this holiday season, don't forget to take time for yourself.
Treat your host or someone you know that needs some self care.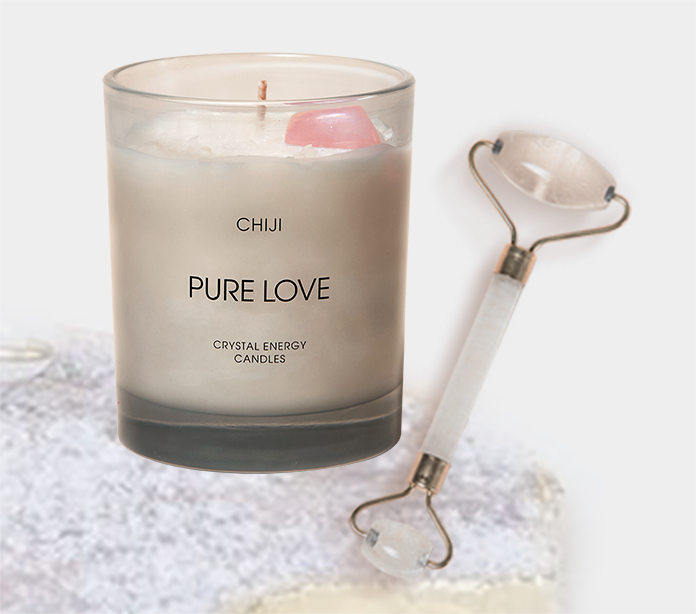 Our 100% soy candles have a delicate, healing aroma that combines with the resonance of the full-size gemstone nestled inside. Experience clarity, calm, and peace as you inhale the scents and bask in the warm vibes of the gems. Complete the perfect holiday gift with a gemstone face roller that melts your wrinkles and bad energy away.
We know you know someone that deserves some personal time, even if it's you!
Build a personalized self-care kit
STEP 1 : Select your gemstone candle
STEP 2 : Select your gemstone face roller
STEP 3 : Receive your $17 discount during checkout!