Cool Gifts: Sure To Please
Posted by HOME OF CHIJI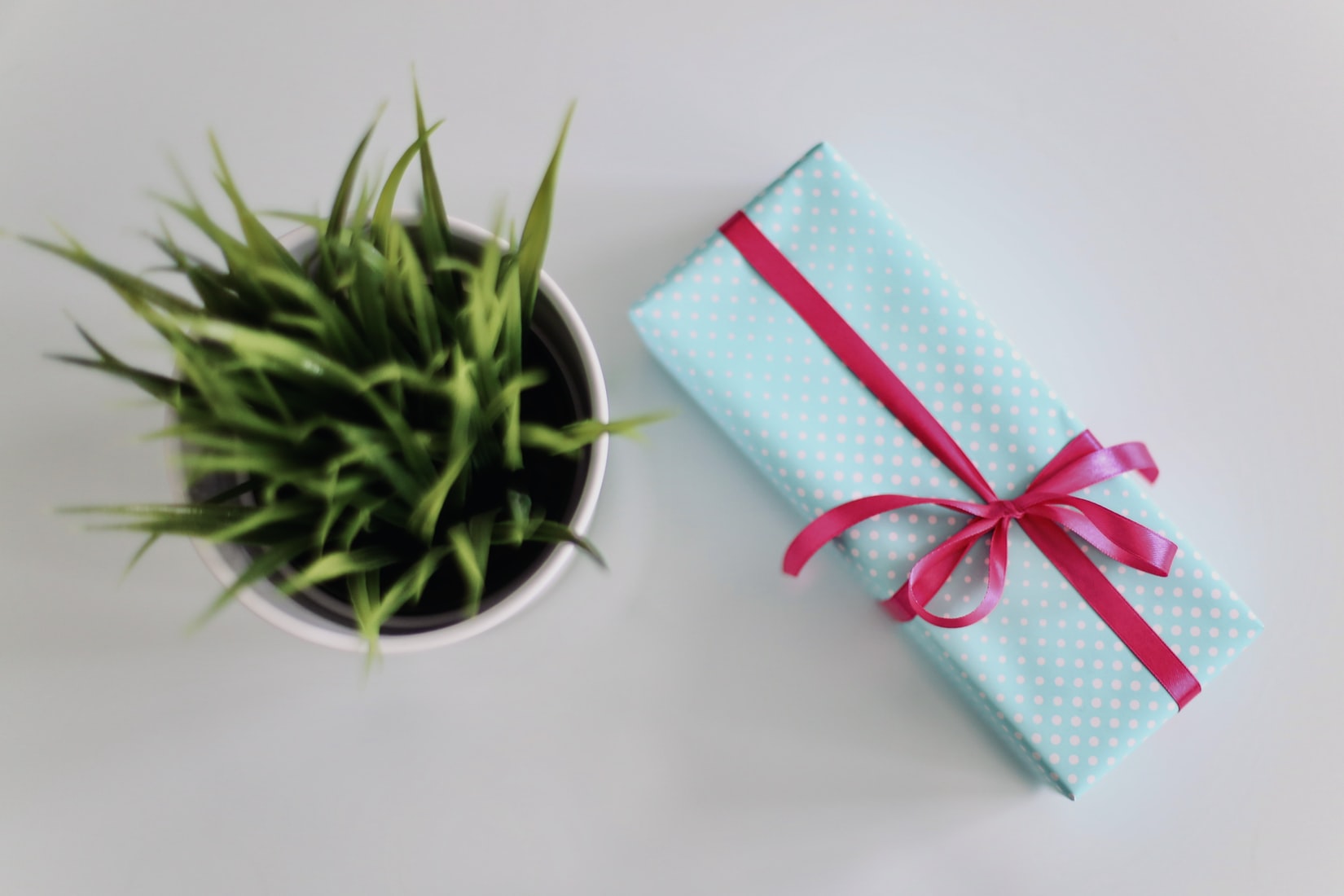 No one wants to be the person who buys a lame gift. There aren't many feelings in the world as terrible as having someone open a present you've put thought into and shrug their shoulders or have to fake excitement. 
This year, instead of shopping with fear, give a cool gift that is sure to please. We have a variety of different gift ideas, which will hopefully inspire you to really blow their minds!
Self Care Gift Baskets
Self care is always important, no matter who your giftee is. With how go-go-go the world is these days, slowing down to focus a little bit on taking care of yourself is something many people let fall by the wayside. 
Giving a self care gift basket is a great way to encourage your giftee to focus more on making sure their physical and mental health is getting the attention it deserves. They can be put together in an almost unlimited amount of ways, and catered to exactly what they are into and likely to use the most. 
For people who are really into facial care, put together a gift basket that is full of useful items like face rollers, face masks, moisturizers, and tools like tweezers and pore extractors. Add in a gift card for a salon or a spa and they'll be so excited about how much thought you put into helping them take care of themselves better. 
For those who really love a relaxing evening to themselves, you can put together a gift basket with candles they can use when taking a bath, bath bombs, lotion, and even a plush blanket that they can use while binging Netflix on the couch. Help them out even further by offering to babysit their children (if they have any) so that they really can have a night at home alone, practicing good self care. 
You can even throw in a bottle of wine!
Unique Beers
Beer is one of those things that people are really into. If you have a beer lover in your life that you want to purchase a gift for, look for something unique.
One of the best ways to do this is to head to your local brewery or liquor store. You don't have to know anything about beer to pick out a beer-related gift. Simply lean on the experts around you for advice. It will help if you know a little bit about their beer preferences, like if they prefer lighter beers like ales, darker beers like porters or stouts, or hoppy IPAs. Then let the professionals do their thing and pick them out a selection of beers they're sure to love. 
While you're at your local brewery, pick them up a gift card as well. That not only helps to support local businesses, but they can also come back later and pick out more beers that they like. You can even offer to come with them, and try some beers that you may not have heard of before. You never know, you may find a new interest!
In addition to finding them unique beers that they may not have tried before, consider giving them gifts that pair nicely with them. Have a pint glass personalized for them, give them a fun bottle opener, or even a t-shirt from their favorite brewery. Any gift with thought in mind is sure to please, even if you're not a drinker yourself. 
If your giftee isn't into beer, you can do the same with local wineries! 
Tech Gifts
For the giftee who is super into tech, there are plenty of great, unique gifts that will absolutely make their day. 
Pay attention to what people seem to be talking about, and do some research on tech websites to see what is popular right now. Technology changes so fast, so it can be easy to get overwhelmed or left behind. In order to surprise and delight your tech loving giftee, you'll have to stay on top of all the newest trends. 
If your budget doesn't include buying new tech gear or game consoles, you can still give them a great, tech-related tool or accessory. Even gift cards for places they can purchase their own tech are always a hit, even if they don't seem like a lot of fun to open. 
For people who are really into selfies, tech accessories that help create the best one are excellent ideas. For instance, a tripod with a flattering selfie light is a fun gift that will definitely get plenty of use. You'll help them create the perfect angle so that they can take their selfie game to a whole new level. This is an especially great gift for younger giftees.
Subscription Boxes
If you're not quite sure exactly what to get your giftee but you still want to surprise them, subscription boxes are a great option. 
The best part about subscription boxes is that there is one for almost everything that they may be into. There are clothing boxes, makeup boxes, cooking boxes, and even boxes that mail people snacks and goodies every month. Just pay attention to what your giftee really likes, then purchase them a subscription that caters to that.
You can buy subscription boxes for a single month, or purchase them ahead for a few months or even a year. That way, every month when their box arrives, they'll remember just how much you care for them. It's literally the gift that keeps on giving all through the year, and they'll be able to find new things they'll love in a niche they're already into. 
Experiences
Instead of giving a physical gift, give the gift of a unique experience.
Experiences can literally be anything that your giftee is interested in. We love the idea of planning a day trip to a nearby city that ends with seeing a band that they are really into. You do the driving, plan the day, and surprise them. It may be fun to not even tell them what they'll be doing and make the surprise part of the excitement!
Other ideas for experiences as gifts include things like tickets to museums, day trips to local wineries, new exercise classes like stand up paddleboarding, or reservations at a restaurant that they've always wanted to try. 
While it may not be a physical item they can open, it will be an experience that they'll never forget. And isn't that what life is all about?
Photo Books
If the person you're buying for is one of those people who think sentimentality is cooler than how expensive something is, they'd likely love a customized photo book.
With so many of our photos living on our phones these days, not very many people have physical copies of photos of the people who are important in their lives. You can change all these by creating a customized photo book that includes pictures that they've featured on social media as well as any you may have on your own phone.
All you need to do is upload those pictures to one of the websites that specialize in creating these photo books. The company then does the rest. To personalize it even further, hand write notes on each page of the photo book that include your memories of the event and how you feel about the person you're giving it to. It's the perfect, sentimental gift that you can almost be sure they don't already have. 
Just make sure that you're prepared for tears, because they are bound to come. 
Tarot Cards
New age is definitely in right now, which makes gifts that cater to that interest very, very cool.
One of the best gifts to give in this niche are tarot cards. According to most experts, tarot cards should always be given as gifts and never purchased yourself. That's why anyone who is really into their witchy spirit will love being given a new set as a present.
Tarot cards come in an endless amount of styles. There are traditional options, like the Rider Waithe deck, or newer, more fun choices like cat or plant tarot. Giving them the gift of a set of tarot cards, especially one that relates closely to their personal style, is also a way of giving them the gift of clarity. 
If you're lucky, they may even do a spread for you!
Just be aware that tarot cards aren't a gift for everyone, as some people may be superstitious about them. Make sure that you only buy them for someone you know will love and use them to avoid an accidental faux pas. 
In Conclusion…
Gifts are only as special as the thought you put into them. When you're looking for a cool gift sure to please anyone on your list, start by listening to what they seem to talk about most often. Then, cater your gift to that interest. 
The thought you put into it, and the love you show by really listening and honoring who they are will make it an almost guaranteed hit. 
Sources:
https://www.etsy.com/market/personalized_pint_glass
https://www.amazon.com/KinCam-YouTube-Brightness-Compatible-Android/dp/B0824KTBQQ/ 
Collection 2019
Sale 70% Off
Title for image