Gifts For Grandma: Touch Her Heart
Posted by HOME OF CHIJI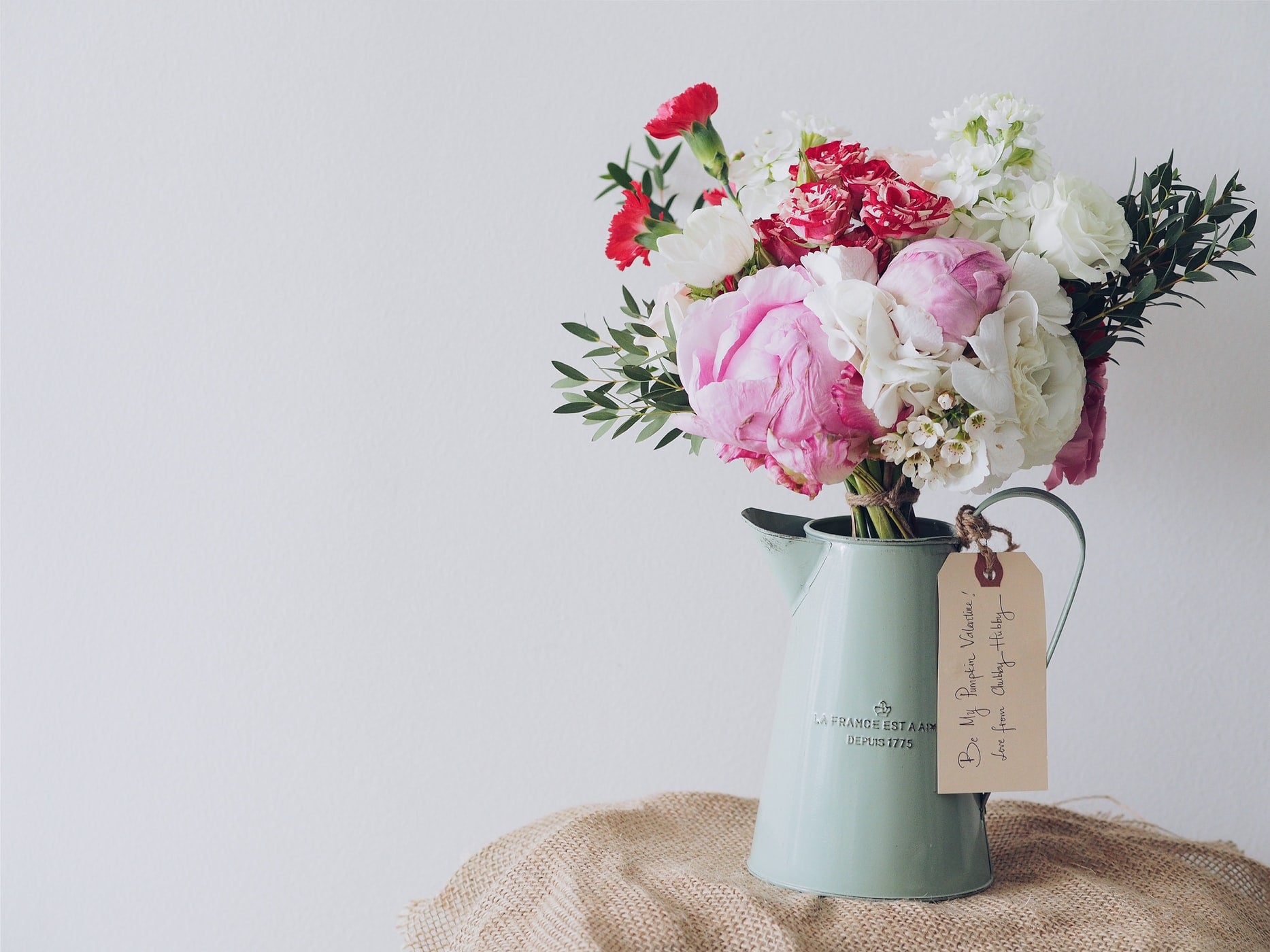 If you're lucky enough to still have your grandmother, you know just how special and amazing she is. Our grandparents are a direct connection to our past, to the generations that have come before us. 
When it comes to giving her gifts, nothing will be as good as the gift she gives you simply for being alive. But if you want to give her something to touch her heart, here at Chiji, we have a few, heartwarming suggestions.
Cozy Gifts
No matter how active your precious grandmother may be, they will always enjoy time spent relaxing on the couch. To do this properly, they need a cozy couch blanket!
It's no hidden secret that most older people tend to run cold. All of our skin will get thinner as we age, which makes us more prone to feeling chilly. That's why you see so many older people with a blanket on their lap! 
Buying them their own, new, plush blanket gives them the gift of warmth, like a hug that you can give even though you're not physically there. The softer the better, because your grandmother definitely deserves it.
Other cozy gifts are great too, especially warm slippers with traction or fluffy robes. You can even have them embroidered with her name or monogram for an extra special touch. Slippers also help to keep your grandmother safe from slips and falls, which can be a major problem for the elderly and lead to a whole host of complications. 
Cozy gifts, like warm blankets and fuzzy slippers, make the perfect gift for any grandmother. They'll think of you everytime they use them, and they are a gift that shows your concern and love for her in a physical way. She'll love them almost as much as she loves you.
Personalized Photo Gifts
One of the best ways to touch your grandma's heart is by giving her gifts that are personalized with photos. 
Baby pictures make great gifts, especially if you're an adult. You can put them on almost anything, like coffee mugs, pillows, t-shirts, etc. You can even print out the pictures and put them in a nice frame that she can hang on the wall or set on the nightstand. She'll absolutely love it.
Gifts that are personalized with older pictures of your grandmother are great too. If you can find pictures of her when she was a child, or perhaps as a young adult when she first started dating your grandfather, you'll likely get some happy tears of joy. 
It's been so long since those days occurred that she probably hasn't thought about them for a long time. If those times are full of happy memories, help them remember with a personalized photo gift.
This is also the perfect reason to purchase her a "brag board." These boards can be customized so that they fit with your grandmother's home interior design, and are a place she can proudly display all of those pictures of her children and grandchildren (and even great grandchildren) that tend to build up over the years. 
She'll love to be able to show off all her loved ones, and you'll love watching her eyes well up with love and pride.
Flowers
Who doesn't love getting flowers? Grandmothers definitely do.
Flowers don't have to just be for romantic reasons either; they can express all kinds of different emotions! According to the Farmer's Almanac, here are some of the best to send to show how much you love your grandmother:
Asters
Asters are a universal symbol of love, as well as daintiness. They look very similar to daisies, with a star-shaped head. Asters come in various shades of white, pink, blue, and purple.
White Camellias
Although these aren't well-known flowers, white camellias are actually a type of shrub known for its beautiful blooms. They are a way to say that you think that your grandmother is adorable.
Carnations
Many people think of carnations as being a "prom" flower, these colorful blooms are representative of all types of love. They also represent women in particular, which make them perfect for any grandmother. Carnations come in pink, yellow, red, scarlet, and white, but white are more closely aligned with maternal love.
Chrysanthemum
Usually just known as "mums," chrysanthemums come in a variety of different colors - red, yellow, white, and violet. However, for grandmothers, red is the best color to choose. They are also perfect to put on the porch instead of requiring a vase to put them in.
Morning Glory
Morning glories are a perennial that blooms in the morning (hence the name). They come in pink, magenta, white, and pink-blue, and are shaped similar to trumpets. They also are known for smelling great. 
Yarrow
One last option for a plant to give your grandmother is yarrow, which is also known for being a pollinator and attracting bees. They are supposed to be very easy to take care of, requiring very little maintenance. If your grandmother loves her garden, yarrow is perfect.
You can give her flowers in a bouquet, or gift her a plant that you can help her plant outside of her home. Either way, flowers are a classic way to show her how much you care.
Bird Feeders
Another great idea for any grandma is a bird feeder. 
Being able to relax on the porch or the deck with a warm cup of tea, watching the birds fly back and forth from the bird feeder, is one of the most relaxing ways to spend a lazy morning. Plus, coming over to install it gives you a little extra time with her, which is likely what she wants more than anything.
Bird feeders are also great for grandmothers who may be living in a retirement home. Many people who study dementia and other cognitive disorders state that bird feeders give the elderly something to focus on in a calm, non-aggressive way. It helps keep them mentally active, and it doesn't require any physical skill or mobility to enjoy. 
You can even get her a book of birds and how to recognize them. If you learn them with her, it'll give you something to bond over while you both discover new things. You might also discover a new hobby!
Anything Handmade
Ever since you were a little kid, your grandmother has loved getting homemade gifts from you. While you've likely advanced away from macaroni necklaces and turkeys made out of handprints, there are still plenty of handmade things that you can give your grandmother. 
If you're artistically inclined, consider drawing or painting a gift for her. You can paint nearly anything you want as long as you do it with love. Find out what your grandmother's favorite colors are, or if they like any particular flower. You don't even need to be artistically inclined to surprise her with a homemade piece of artwork. It really is the thought, and the love behind that thought, that counts.
Some people also like to either create or just paint pottery for their grandmother. There are plenty of places that allow you to come and paint, even if you don't design the pottery yourself. They make a great gift because they can be proudly displayed, no matter where she may live.
Baked goods are also a great handmade gift for your grandma. Baking with love, especially if you bake old family recipes, and delivering them personally is going to absolutely make her day. You can even offer to come over and bake together. Listen to her advice and write it down. 
These will be the things you'll miss after she's gone, and can pass down through the generations.
Customized Books
One last great gift for any grandmother is a customized book.
You can purchase these from nearly anywhere on the internet, or make one yourself. They can contain anything that you want, but some of our faves are recipe books, family genealogy, and books that focus on the reasons why you love her. 
Books make a great gift because they are incredibly personal and adaptable to exactly what you want to say. They can be created from scratch or purchased so that you can just fill in the blanks. 
Most importantly, make sure you fill the book with kind words and funny anecdotes. While the book is fun, thoughtful words about how much you love your grandmother and what makes her so special are going to be the most important gift you can give.
In Summary…
If you're looking for the perfect gift for your grandmother, we hope you found something in our list that inspires you.
 Grandmothers are full of love and care, and deserve the same returned from the people in her life. Gifting her something that will warm her heart, is the perfect idea. But giving her your time is even better. 
Give her a call today; she'd love to hear from you!
Sources:
https://www.etsy.com/search?q=grandma%27s%20brag%20board&ref=auto-1  
https://www.almanac.com/content/flower-meanings-language-flowers 
Collection 2019
Sale 70% Off
Title for image