Jasmine Essential Oil
Posted by HOME OF CHIJI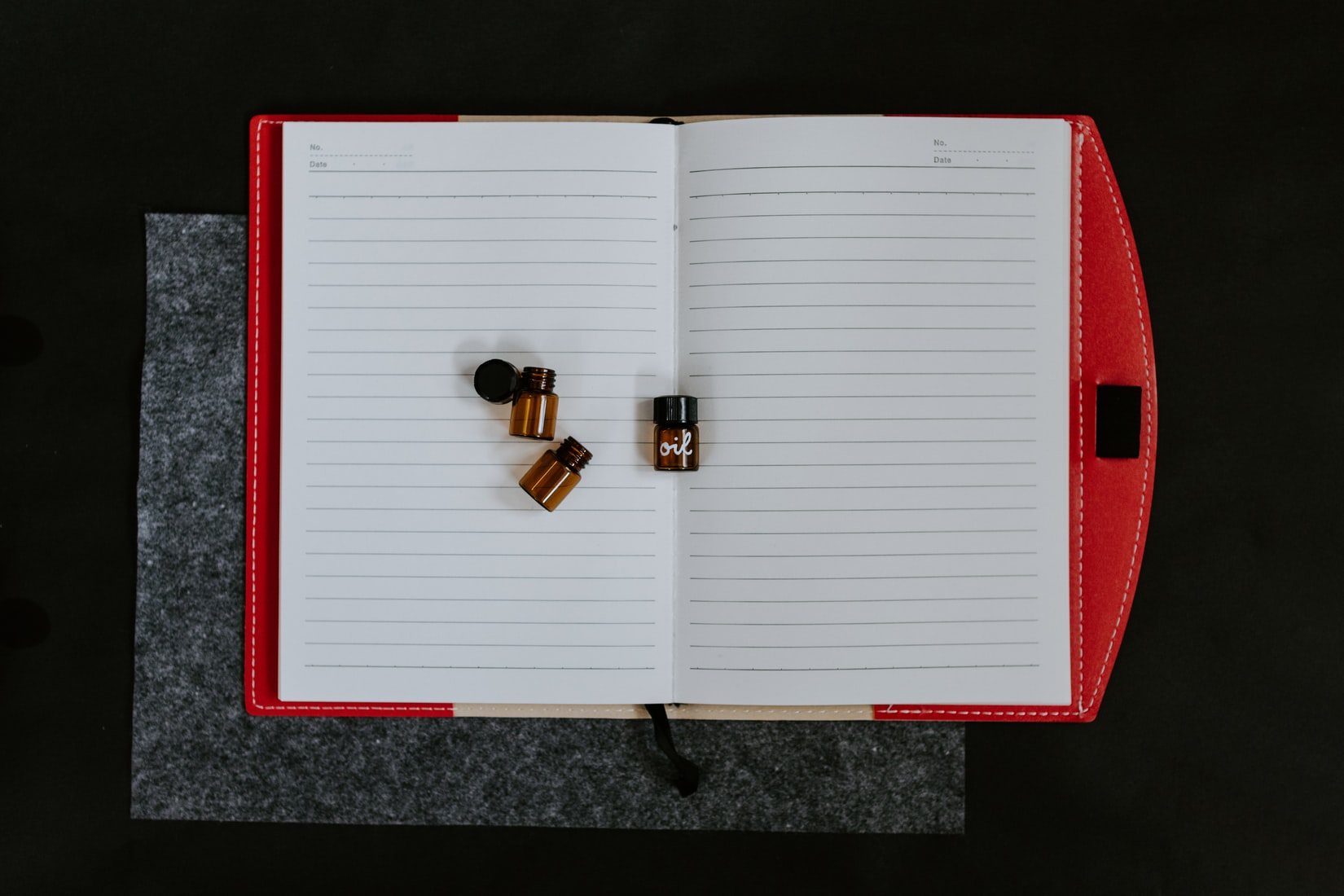 Essential oils are an excellent way to enhance your health, beauty, and well-being. They also are the perfect tool to include in any self care routine, as there are plenty of options, each best for a specific usage. 
If you're looking for a way to boost your skin routine through the use of essential oils, jasmine may be just the place to start. 
Where Does Jasmine Essential Oil Come From?
Before getting into how to use jasmine essential oil to help boost your skin, it's important to learn more about where it comes from and how it gets from there to your hands.
To begin, jasmine essential oil comes from the white flowers of Jasminum officinale, also known as the common jasmine plant. While the flower originated in the country of Iran, it is now found in a variety of tropical and subtropical areas all over the world. 
The essential oil is extracted using solvent extraction, in most cases, because any extraction process that uses high heat has the potential to degrade the jasmine to the point that it may destroy the fragrance. 
Once the essential oil is extracted from the flower, it needs to be mixed with a carrier oil to help reduce the possibility of skin irritation or other side effects from using it in its non-diluted form. Virgin coconut oil and jojoba are two favorites, but there are plenty of other options out there too.
What Else is Jasmine Used For?
Jasmine has been well loved all across the world for its sweet, romantic smell. Not only is the flower beautiful, for both outside landscaping and indoor decoration, it is also a major component of many popular perfumes (like Chanel No. 5).
Jasmine has also been used in cooking, baking, and is a common white tea that many people enjoy with a light, fragrant flavor.
In addition to its skin boosting benefits, jasmine essential oil has also been used for its relaxation properties, as an aphrodisiac to put people in the mood, to help decrease the symptoms of menopause, and even as a potential sedative. It is an amazing, well-rounded essential oil with a lot of potential.
How Does Jasmine Essential Oil Help The Skin?
Jasmine essential oil helps boost the skin's potential in a variety of different ways. 
For instance, when combined with a carrier oil (like virgin coconut oil) and rubbed into the skin, it can help moisturize the skin to keep it healthy and supple. These benefits are even more impressive when the essential oil is placed on the skin and rubbed in with a face roller, which on its own is known for brightening overall complexion and making skin appear fuller and firmer. It is these anti-aging properties that tend to attract people to jasmine essential oil use first. 
Jasmine essential oil also has the potential to help regulate the amount of oil produced by skin that is prone to being excessively oily. This helps keep the skin moisturized without being overly greasy, which can also help to prevent acne and breakouts.
Some people also believe that jasmine essential oil can reduce the appearance of stretch marks by moisturizing dry skin all over the body. This nourishment can be especially beneficial for pregnant women who can use it as their belly starts to grow, helping to prevent the formation of stretch marks before they even begin!
Jasmine is also said to be able to help people with problematic, sensitive, and acne prone skin concerns. Being able to cleanse the skin can help stop breakouts, and jasmine essential oil's soothing abilities can also reduce the look of redness.
Jasmine Oil Also Helps With The Hair
In addition to making the skin gorgeous and radiant, jasmine essential oil is also great for the hair! 
According to NaturallyCurly.com, who focuses specifically on natural ways to help increase the health of the hair, has nothing but positive things to say about this lovely smelling essential oil.
For instance, the moisturizing properties of jasmine essential oil are said to help prevent hair breakage by strengthening the hair. It is able to penetrate into the hair shaft and cuticle, much like jojoba oil does, to provide deep conditioning, elasticity, and natural moisture. This keeps it flexible so that it bends more and breaks less. They recommend adding it directly into any deep hair treatment, especially before taking a relaxing bath! 
Also, because of the cleansing properties that we talked about helping to reduce breakouts and sensitive skin irritation, it may also help with the prevention and treatment of dry scalp and dandruff. If this is a problem for you, consider adding just a few drops of jasmine essential oil into your conditioner. 
Ways to Use Jasmine Essential Oil
Now that you know the myriad of benefits jasmine essential oil can provide, you're likely wondering how you can best make use of them! Here is just a small list of some of the ways that you can use this wonderful, fragrant essential oil to give yourself the skin (and hair!) you deserve.
Add a few drops of jasmine essential oil into a diffuser during your nightly skin care routine to help calm your mind, which also helps to calm the skin.
Use jasmine oil in the bath to help keep the skin smooth and supple.
Roll jasmine essential oil (in a neutral carrier oil like coconut) onto the face with a

stone face roller

to boost radiance. Mix with jojoba oil to help reduce the appearance of wrinkles.
Add to your shampoo or conditioner to help keep the hair shiny and breakage-free
Add to your regular lotion and use daily to keep the skin moisturized
Other Ways To Boost Skin Health
In addition to using jasmine essential oil to boost your skin, there are other, holistic ways to help support your skin's health as well. Combining them can help you reveal your most radiant, healthy skin.
One of the most important ways that you can do that is by making sure to always take steps to protect your skin from the sun. Sun exposure, especially over a lifetime, can lead to premature wrinkles, age spots, and even an increased risk of skin cancer. You can help prevent, or at least reduce, these risks by wearing sunscreen and protective clothing, as well as seeking out shade when possible. SPF 15 is the minimum SPF you should be using. 
Smoking is another thing that can really significantly harm the skin, especially around the mouth. It also narrows the blood vessels on the top few layers of the skin, which can make it look older as well as more pale. Over time, smoking can also damage the collagen and elastin in the skin, two components that can keep the skin youthful if present in the right amounts. Quitting smoking is one of the best things you can do, not just for your skin but for your overall health in general. 
Be gentle to your skin, too. While many think that an extensive skin routine is necessary to keep the skin radiant and youthful, it can actually damage the skin just as much as not taking care of it at all. This includes not using hot water on your face, avoiding soaps with strong scents, and using moisturizer only when needed. However, you should definitely be washing your face daily, even if it is just with water. Toxins and environmental pollutants build up on the skin over time, and need to be cleared away daily.
It also helps to take care of your skin from the inside out by making sure to eat a healthy, whole food diet and drinking enough water. A diet full of fruits, vegetables, lean proteins, and whole grains can help promote younger looking, hydrated skin. Seven to eight glasses of water minimum is recommended to keep the skin moisturized and to prevent dryness and wrinkle formation. A healthy diet can also help fight off potential damage from free radicals.
And finally, stress level can also play a part in how the skin looks and feels. Increased stress can lead to breakouts, so reducing your stress level by practicing regular self care (like lighting an essential oil-infused candle before taking a calming bath) can really help your skin look youthful and refreshed. It also will do wonders for your mental health! 
People often minimize the importance of mental health on the physical body. It's all connected, and should be treated as such.
~~~
Jasmine essential oil is a great way to help boost your skin's radiancy and help increase its overall health. Taking care of your skin is just one form of self care. Making sure that you take time out for yourself regularly will help you not only look your best, but feel your best too. 
With all of its impressive benefits for the whole body, jasmine essential oil can help from head to toe if you know how to use it.
Sources:
https://www.gardenia.net/plant/jasminum-officinale-common-jasmine 
https://www.mayoclinic.org/healthy-lifestyle/adult-health/in-depth/skin-care/art-20048237
https://www.naturallycurly.com/curlreading/ingredients/benefits-of-jasmine-oil-for-hair-skin-si
Collection 2019
Sale 70% Off
Title for image