Mothers day gifts: Make It Special
Posted by HOME OF CHIJI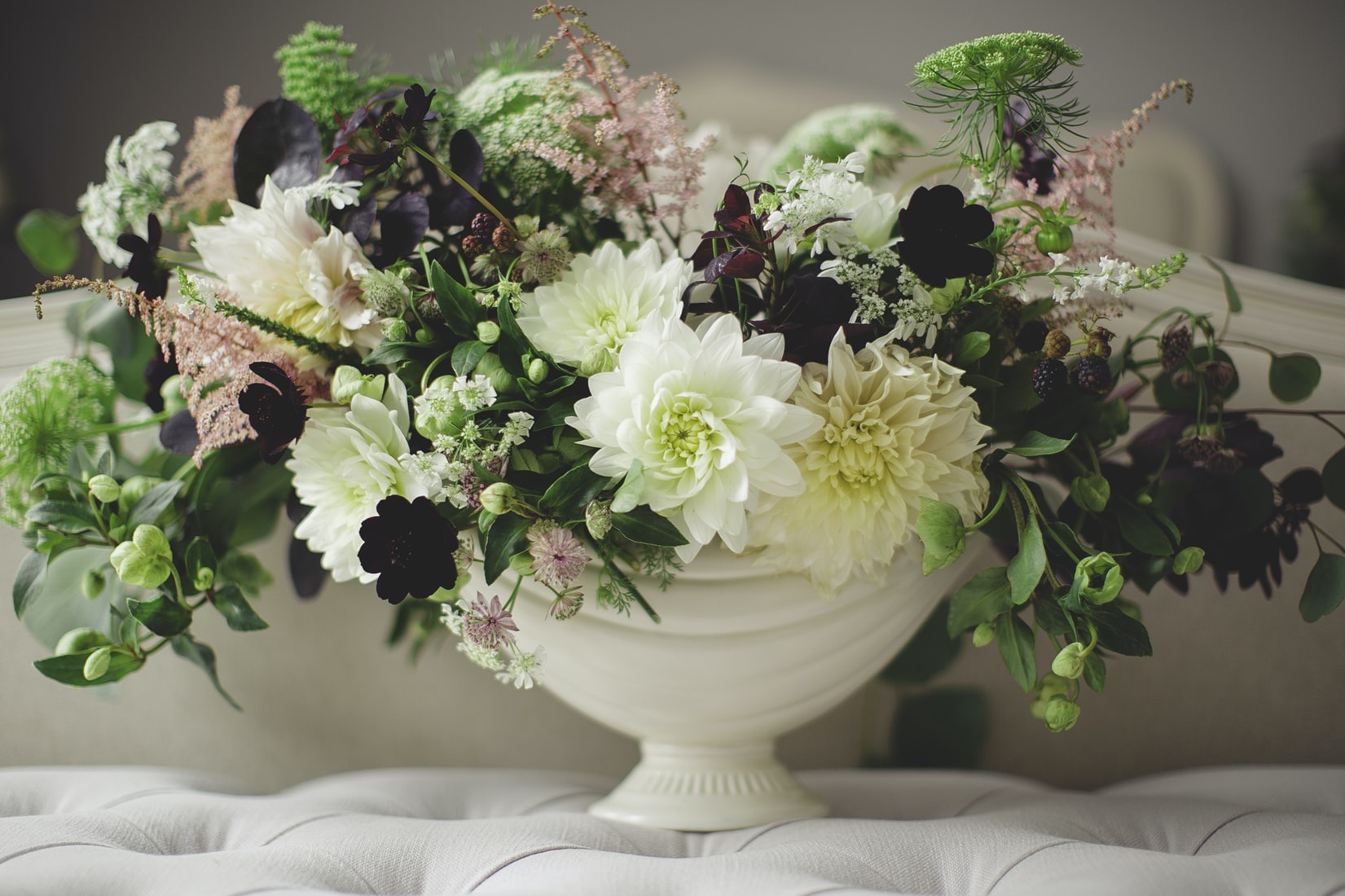 Where would any of us be without our mother? Not only did she literally give you life, she also is your best friend, confidant, and favorite shopping partner. When it comes to giving her a gift for Mother's Day, you want to make sure it's as special as she is. 
Because we believe that every mom deserves the best, we're here with a list of Mother's Day gift ideas as amazing as she is. 
Candles, With A Twist
Candles are usually one of the first go to gift ideas, not just for mom but for almost anyone. They come in so many different sizes, shapes, and scents that they are easily customizable for anything your mom might be into. 
However, it doesn't have to stop there. 
We've created our Crystal Energy Candles® to make a traditional gift idea a little more unique and special. Each of our four crystal energy candle options were designed with a specific purpose in mind - one to help boost positive vibes, one to help promote abundance, one to attract pure love, and one for protection.
Each candle is made from 100% natural soy wax, which makes it clean burning. As it is created, multiple types of miniature crystals are added right into the wax. When your mom burns the candle (after first trimming the wick, of course), the wax will melt away and reveal not only the miniature crystals but also a single, large crystal. She'll simply need to remove the crystal after a few hours, and can use it for whatever she wants after ward. 
We think they are perfect meditation tools, but they also make great aesthetically soothing pieces for a mantle or bookshelf.
Your mom will love the scents that fill her space, and the thought you put into her well-being. 
These candles are just as special as your mom is, and we know she'll appreciate them.
Personalized Gifts From The Heart
Most moms are sentimental. It just comes with the territory. That's why personalized gifts are such a great idea and often elicit more than a few happy tears. 
Personalized gifts can be anything that you want them to be, depending on who your mom is and what she likes. The most important part of these gifts is just listening to your mom and getting something you know she'd like, with thought behind it. She's spent your entire life giving you everything, so give some of that back to her.
We love the idea of putting baby pictures on things, like coffee mugs. Nearly every mom likes a nice cup of coffee or tea in the morning, and would love to drink it out of a picture that reminds them of how small you used to be. 
Go with a silly picture for a more fun element, or a picture of the two of you if you're giving it as a gift for Mother's Day. Add a bag or two of locally ground coffee or a tea or hot chocolate mix so that she can start using it right away.
Self Care Items
Moms are notorious for taking care of everyone else before they take care of themselves. It's in their DNA. But that doesn't mean you can't help them take better care of themselves, with items designed to promote their self care and well-being.
We suggest our Stone Face Rollers as part of any self care gift. Not only are they natural, as they are made out of stones like jade and tiger's eye, but they are also a great way to keep the skin looking youthful and radiant. 
Who doesn't want brighter, firmer skin? 
We know your mom will absolutely love it. Pair it with some essential oils known to help promote healthier skin (like rose essential oil) and you'll have a great gift to help your mom look rejuvenated.
You can also put together a basket of self care items, like face masks (throw in a face mask shield to help the process), body scrubs, bath bombs, and lotions. Add one of our Crystal Energy Candles® we mentioned earlier as well, so she can have a calm, relaxing evening to herself.  It's difficult for moms to take time out for themselves, and a self care basket can help make it easier. 
Massage gift certificates are also a great idea for any mom. We all know how stressful life can be, especially as a parent. With the world so stressful and full of negative energy, helping your mom relieve some of that stress is helpful for both her body and her spirit. Massage is a well-known stress management tool, and mom can choose from deep tissue, swedish, or trigger point massage depending on where her areas of concerns are and her preference.
Flowers
We'd be remiss if we didn't mention one of the most traditional and always appreciated gift ideas… flowers!
Flowers make a great gift for Mother's Day, and are a great way to surprise her either at home or at work. Pick out a selection of flowers you know she'd like, either by color or type, and put them together in a fun vase. 
If creating a bouquet isn't your thing, call a local florist and have them create something unique for your mom. Roses are always great, as are sunflowers, tulips, and lilies (as long as your mom doesn't have a cat - lilies can be dangerous!).
Some moms may appreciate flowers that they can actually plant in their yard, instead of a bouquet for their kitchen table. That way, as the flowers grow, your mom will have a constant reminder of how much you love and appreciate her and everything that she's done for you. 
You can even make a whole day out of it… come over, cook her a meal, plant the flowers, and just spend some time catching up. Your time is likely the best gift you can give her. 
Experiences
Instead of giving your mom a physical gift, especially if she's the type of person who either has everything already or can buy whatever she wants, consider giving her the gift of an experience.
For instance, if your mom is a connoisseur of wine, plan a day trip to some of her local wineries. Give her a map with an itinerary of what you have planned, and then give her gift cards to each of the places she'll visit. You can even offer to go with her! You'll have a great time in the car with mom, just like old times, and she'll love making memories with you that will last a lifetime. 
If day trips don't sound like something your mom would be into, you can always give her gift cards for things that she talks about but will likely not spend the money on. All you need to do is to pay attention to her and surprise her with the ability to try them without having to spend money. This could be anything, from pottery classes to goat yoga. The sky's the limit, and she'll be grateful for how much you really listen to her!
For an even more fun twist, plan a scavenger hunt for your mom. You can come up with clues that lead her to destinations that have been important to her, like houses she used to live in or jobs she's had. At each stop, have a small gift ready for her. You can either end up right back where you started, or even take her out to dinner. She'll love it!
Jewelry
We'll end this list of gift options with something every mom loves… jewelry.
The best part about jewelry is that it is easily customizable, especially for Mother's Day. We love the idea of giving jewelry that is personalized with the birthstones of her children, so that she can wear her love for her kids with pride. If she has grandchildren as well, don't forget to include them too! 
There are mother/daughter bracelets and necklaces as well, which are similar to best friend jewelry. These are sometimes more subtle options than personalized jewelry, but still show your love, affection, and appreciation for her. With mother/daughter jewelry, you can both wear a physical symbol of how much you care about each other.
Ultimately, though, make sure that you pay attention to her specific style and buy her jewelry that she would actually wear. You don't have to go for something overly sentimental or expensive to make her happy if that's not her vibe. Listen to your mother, and give her something she'd love, even if it's not necessarily something that you're into. This is her special day, right?
To Wrap Up…
Moms are special, no doubt about it. When it comes to giving them a Mother's Day gift, aim for something given with thought and love instead of spending a lot of money. 
Make sure you write her a heartfelt card, as well, and get ready with the Kleenex. 
Sources:
https://www.etsy.com/market/personalized_coffee_mug
https://www.mayoclinic.org/healthy-lifestyle/stress-management/in-depth/massage/art-20045743
Collection 2019
Sale 70% Off
Title for image