Thoughtful Gifts: For Those You Love
Posted by HOME OF CHIJI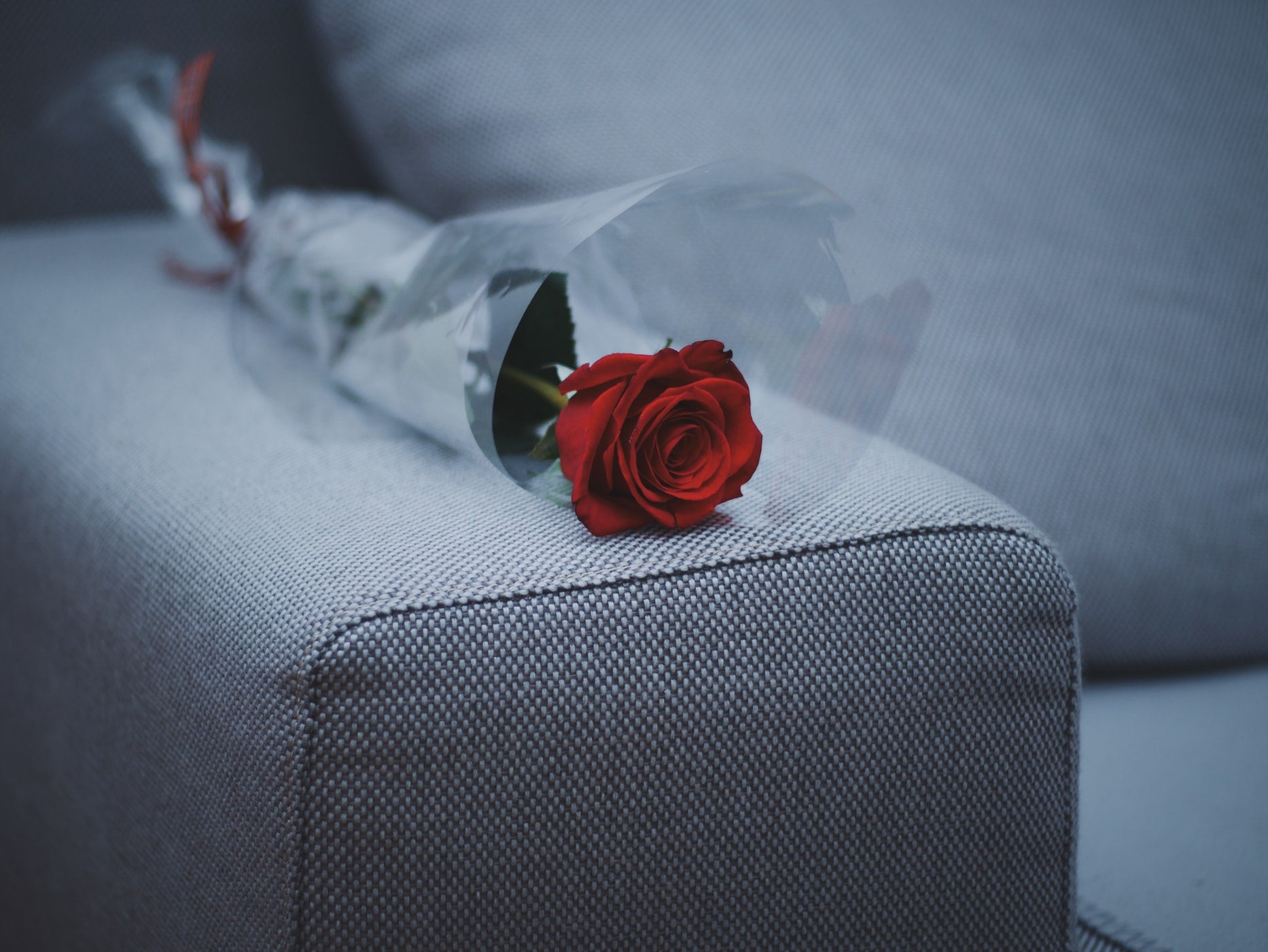 When it comes to showing people how important they are to us, it can feel like there isn't anything we can do to accurately reflect how much we care. While that may be true, and physical gifts can only go so far, they are always appreciated and are a great way to give back a small amount of what they give to you. 
Here at Chiji, we'd like to help, because we believe that having trustworthy people around is one of the best forms of self care. 
Write Them Something
Instead of purchasing a physical gift for someone that you love, give them the gift of knowing exactly how you feel about them.
Often, people rely on cards to put into words what they don't necessarily know how to write down. But, with a few tips, you can write your own, heartfelt note to put in words how important that special person really is to you.
Choose Quality Stationary
A great note starts with quality stationery. Instead of starting with a premade card, find thick cardstock that truly reflects either you or your loved one's personality, even if it's just their favorite color. Not only are they much easier to write on, with plenty of room for all you want to say, but they will also last longer and be less likely to tear.
Do a Practice Draft First
Before taking pen to stationary, draft up what you want to say on another piece of paper or digitally. This will give you the opportunity to really figure out everything you want to say and reduce the chance that you'll make a mistake when working on the final draft.
Follow a Basic Formula
While you don't want to sound too contrived, following a basic formula can help you better make sense of what you want to say. 
Start by addressing your loved one by name (or title, if you'd rather say "mom" or "grandpa"). The first sentence in the body should let them know why you're writing them a letter, like "I just wanted to let you know how much you mean to me." After that, go into specific details that go deeper into why they're so special to you. Wrap the letter up by looking to the future, like by suggesting future plans and activities you can do together. 
Give Them an "A-HA" Moment
Instead of going for the obvious and using cliche lines, personalize the note and tell them something that they don't know. This will set the note apart from other notes they've likely gotten before, and make it memorable.
Use Your Own Words
While it may be tempting to quote other people who you think say it better than you could, write the way you talk and use your own words. Remember, this is someone that you love. They know you just as well as you know them, so they'll know your voice. It'll mean more if it sounds like it's really coming from you. 
Cozy Things
It may feel like the people you love wrap you up like a warm blanket. Their unwavering love and support of you makes you feel safe and comfortable, which is why you're trying to find them a gift that matches how much you love and appreciate them.
One of the greatest ways to do this is by giving them the gift of comfort. There are many different options for how to do this, but here are just a few!
Plush Blankets
Nothing is better than sitting on the couch, having downtime, fully relaxed. This is especially true if you get a chance to do that with someone you truly love, whether friend, family, or romantic partner. 
Plush blankets are the perfect way to show how comfortable your loved one makes you. Everyone appreciates a soft blanket, especially one big enough to lay under on a cool night (especially with someone else). Try to find one that matches their home decor and color scheme, and pick a blanket that is plush and easily cleanable. 
Slippers
Keep your loved ones toes as warm as they keep your heart by buying them a new pair of slippers. Slippers come in a wide variety of different colors, sizes, and patterns, so you can buy them a traditional option or something more fun and quirky. If you're buying for an older person, try to find slippers that have tread or some sort of traction on the bottom to help keep them from slipping. 
Hoodies or Sweatshirts
There aren't very many items of clothing associated with love and comfort than a hoodie or sweatshirt. Think about it… how many times has a potential romantic partner left their sweatshirt at your house? It's one of the most exciting things ever, covered in their scent. Plus, putting it on is like getting a hug from them even when they're not around. 
You can give them this gift, as well. Buy your loved one their very own warm, comfy hoodie to wear, or give one of your old ones to your romantic partner. They'll think about you every time they put it on. 
The Gift Of Time
For those who mean a lot to you, instead of a physical gift, give them the gift of time. 
Plan a day together, or book a reservation at their favorite restaurant. Come over with a bottle of wine and watch a movie or documentary. Make an appointment for two at a spa to get massages. The options are endless, and will show your loved one just how much they mean to you.
In the end, nothing is more precious than the time we are able to spend with the people who are most important to us, and the memories we make along the way. Physical gifts are nice, but giving them the gift of time spent (with no distractions!) means even more. This is especially true for the older people in your life. 
If they don't live nearby, schedule time for a lengthy phone call. It will likely make their entire day brighter.
Custom Gift Baskets
Putting together your own gift basket for your giftee is another thoughtful idea that allows you an endless source of customization. 
Baskets can have any theme you want, from self care to sports fan. Simply choose a basket (or anything that can hold objects and fits in your theme) and fill it with things you know that they would like. You can spend anywhere from a few dollars to hundreds, depending on who you're buying for and what your budget is. 
We love giving gift cards as well, which can be used either at their favorite store or anywhere they want (you can buy Visa gift cards almost anywhere nowadays!). The thought that you put into choosing things they'll love, and the fact that you know them well enough to customize a gift basket to them, will impress and delight anyone in your life. 
A Mixtape
Why leave mixtapes in the 90s? 
A personalized mixtape, full of songs that remind you of your loved one, is still a great way to show them how much they mean to you. While mixtapes are now done on streaming services as playlists more so than being a physical tape, that doesn't mean they lose their power. Here's how to create the best one possible:
Decide on a Theme
It doesn't matter what the theme is, as long as it fits with your giftee's general vibe. Having a perspective will help you find songs easier, as well. 
Start Out Strong
The first song really sends the message of what you're hoping to get across with the mixtape. 
Choosing a strong song right out of the gate will help you figure out the overall theme and the order you want to present the songs in easier.
Mix Up Genres
Unless a specific genre of music is your theme, don't be afraid to mix them up! Follow up a ballad with a rap song, or go from alt country to British pop. Keeping them on their toes makes for an excellent, fun to listen to mixtape. 
End On a High Note
Not literally, of course. But make sure the song you choose to end with has a message, too. It's the last thing they'll remember about their mixtape, and will be the feeling that they walk away with. Be clear with your intentions.
Give them their mixtape, and maybe this customized mixtape pillow, and watch as they beam with excitement. 
To Summarize
Those most important to you made it onto that list for a reason. You let them in because they're trustworthy, supportive, and kind, most likely, and without them you wouldn't be the person you are. 
Show them how much you love them by giving them a thoughtful gift given with love. From plush blankets to personalized mixtapes and even just a heartfelt note, thoughtful gifts are always the way to go.  
Sources:
https://www.thekitchn.com/5-tips-for-writing-a-thoughtful-handwritten-note-236550
https://www.uncommongoods.com/product/personalized-mixtape-pillow
Collection 2019
Sale 70% Off
Title for image