Unique Home Decor: Finishing Touches
Posted by HOME OF CHIJI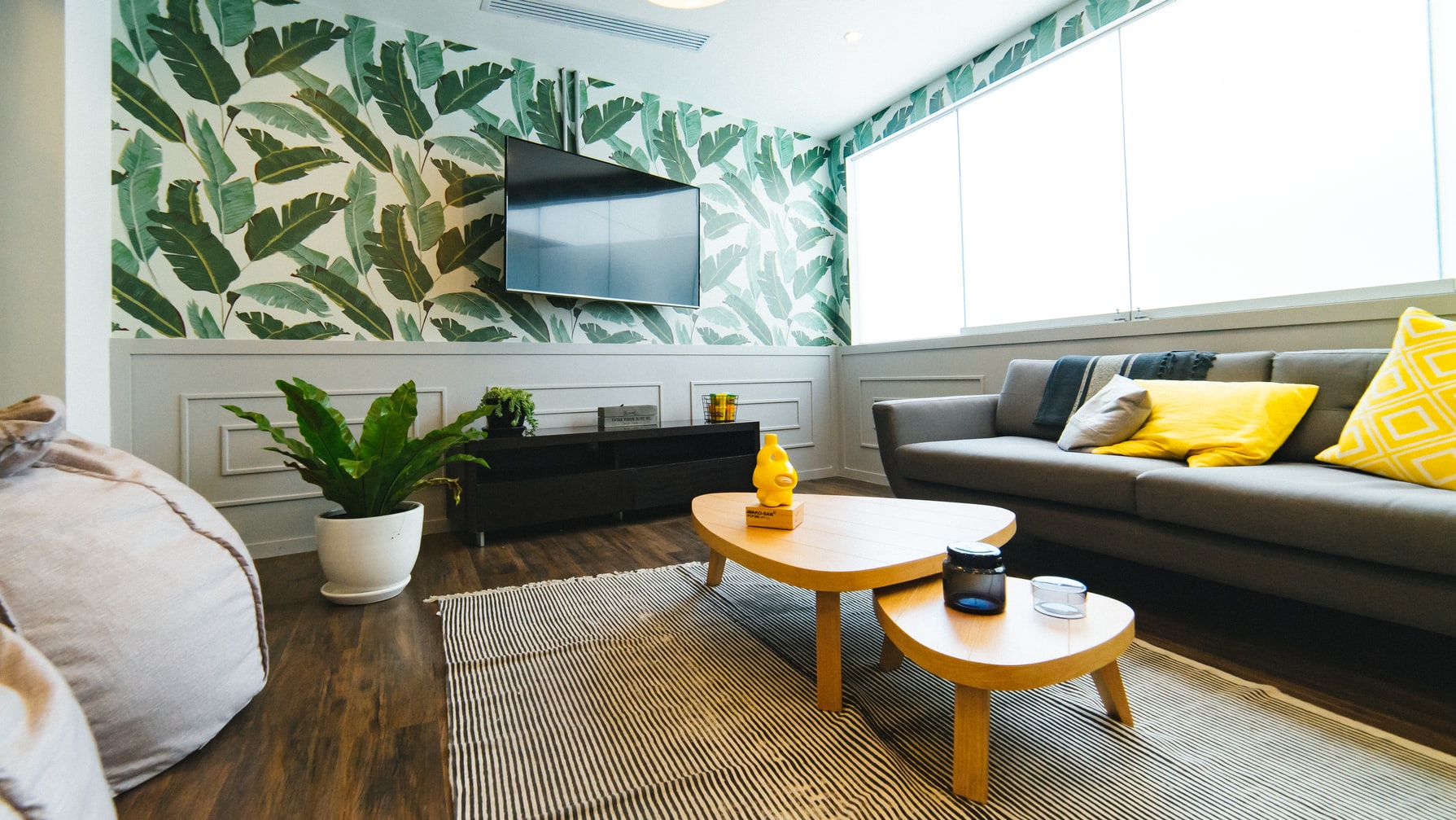 If you're moving into a new home or just wanting to change up your interior decor, you're likely looking for ways to make your home feel and look more unique. Choosing unique home decor can help you really finish your home and can take it from a blank canvas into a space that just screams "you." 
We're here to help with that with some ideas that combine self care with home care, for a home environment that is both as mental and physically comfortable as it should be.
To Begin…
While many people choose to put their home together in pieces, grabbing things here and there, it's better to look at the space as a whole before making any major changes. 
Take some time and think about how you want your space to both look and feel before starting. 
Do you have a specific theme you're going for? Does your style lean more vintage or more modern? Are you trying to make your home feel full of life or calm and relaxing?
All of these factors play a part in the design choices you'll ultimately make. 
Couch Blankets
One of the finishing touches that you can add to make your home special is by choosing a comfy couch blanket that matches your home's aesthetic. 
Couch blankets, especially warm, cozy plush blankets like ours, are really what make a house into a home. You'll want to have one available that you can grab at a moment's notice and throw on while watching a movie or if it's extra cold in the middle of the winter. 
Imagine what a house would be like without that type of comfort. So many of the important memories we make at home happen under blankets like that, so making sure that you have a comfortable, soft one is definitely a form of self care and nostalgia.
No matter what your personal home decor style is, blankets are the perfect, necessary finishing touch that makes any room complete. They represent both physical and mental comfort, as well.
Candles
For a home that feels warm and calm, candles are definitely the way to go. Not only does the flickering light create a welcoming atmosphere that makes anyone entering the home feel comfortable, it also can fill the air with whatever scent you choose.
Choosing a candle with a specific fragrance allows you to set the environment that you want, by allowing you to control exactly how your home smells and the vibes that scent imparts. Our Crystal Energy Candles®  filled with scents like bergamot, lemongrass, or lavender really can make the vibes in the home shine. 
Always make sure to use caution when burning candles, however. Make sure to put them out before you fall asleep or leave the home, and keep them out of reach of window treatments as well as pets and kids. Always ensure you burn your candles safely! 
Lamps
One finishing touch that is a lot less obvious is a fun lamp. 
Every room in the house needs some form of light source in it. However, that doesn't mean you have to deal with boring, run of the mill lamps. Lamps are available in many different, unique styles, shapes, and sizes. You can purchase them as simple, brushed metal floor lights or get wild with them.
A great form of self care related to lamps and lighting in the home is to use a vitamin D lightbulb in the fall and winter. Many of us start to suffer from vitamin D deficiency, which can worsen symptoms of seasonal affective disorder (ironically shortened to SAD). 
You can purchase them online and use them in most any lamp, and they help provide everyone in the home with more vitamin D than they normally would be getting that time of year.
Diffusers
In addition to essential oil-infused candles, no home would be complete without an essential oil diffuser. Essential oils are the epitome of self care, as they are able to be used to help with nearly any ailment or issue. 
The effects of aromatherapy have also been proven by science to help with a variety of benefits. Using one in the home can spread those benefits all around the space, and sets the environment that you want right out of the gate. Imagine walking into the home and being greeted by the calming scent of lavender or the fresh, bright scent of lemon. 
For people who are new to using essential oils, lavender, eucalyptus, and lemon are great places to start. We recommend either a reed diffuser or an ultrasonic diffuser, as both help promote the benefits of essential oils without any denaturing of the essential oil's benefits or fragrance. For more information, check out our primer on essential oils.
Rugs
Rugs are another good way to finish any room, especially one that has hardwood floors.
While rugs used to be expensive (persian rugs are a great example), they have become much more affordable and can be purchased nearly anywhere now. They aren't just for the rich anymore!
Choose a rug made out of an easily cleaned material, especially if you have pets or small children. You may also want to choose a color that isn't too light or too dark, as well, as both tend to show dirt and mud much easier. This will allow you to be able to decorate your home in a way that hides as much of the day to day messes as possible. However, don't worry about perfection! Homes are supposed to be lived in.
The fun part about using a rug is that you can find one that can be easily customized for your space, both in terms of color and size. There are small throw rugs for the front door, or larger area rugs to decorate the middle of the floor. There are even companies that have rugs with pop culture patterns that can be removed, washed, and even switched out according to the season or your mood.
An Accent Wall
A great way to mix it up and add a fun finishing touch to a home without having to purchase a physical object is to create an accent wall. 
Accent walls, or a wall in any room of the house that is painted a different color than the rest of the walls, can be designed any way that you want. Although red is a common color to use for an accent wall, it isn't always recommended by people who study color theory.
When choosing an accent wall, in addition to choosing a color that matches with your interior design, you may want to choose one based on what each color represents and the emotions that they may provoke. 
For instance:
Red
Stands for good luck in certain cultures, but can also represent anger, passion, courage, or violence.
Orange
Stands for humility, wisdom, determination, creativity.
Yellow
Stands for happiness, prosperity, laughter, playfulness.
Green
Stands for generosity, the environment, growth, adventure.
Blue
Stands for peace, harmony, sadness, and balance.
Purple
Stands for leadership, royalty, wisdom, and reflection.
Most importantly, though, is what the color stands for to you. Reflect on that a little before choosing a color for an accent wall, as its energy may drastically affect your space. You may even want to put a swatch up on the wall and live with it for a few days to get a feel for how it changes your space, positively or negatively.
Accent walls are very in style, especially when done well, and require very little effort and cost to create.
Pillows
In addition to a warm, plush couch blanket, unique accent pillows are a great, complimentary finishing touch to add to any home. 
Having a warm, inviting couch is an essential focal point of the home. If your couch is welcoming for people to come and spend time on, that energy often spreads throughout the rest of the home. 
Imagine your home filled with smiles and laughter, with friends and family members sitting on the couch talking late into the night. Couches are the heart of the home, so making them look and feel the way that you want is a major part of designing the home you've always dreamed of.
In Summary…
Your home should always reflect who you are and what you're about. Finishing your home with unique home decor that showcases the atmosphere you want to promote is a great way of molding your home to be what you want. 
Here at Chiji, we're happy to help in any way we can, especially when it comes to self care. With so much more time being spent in the home lately, you deserve to have a nice, relaxing space to spend time in!
Sources:
https://www.target.com/p/wire-geo-table-lamp-project-62
https://www.hopkinsmedicine.org/health/wellness-and-prevention/aromatherapy-do-essential-oils-really-work 
http://www.arttherapyblog.com/color-meanings-and-color-symbolism-chart.html 
Collection 2019
Sale 70% Off
Title for image