Birthday Gifts Ideas For That Unique Person In Your Life
Posted by GR0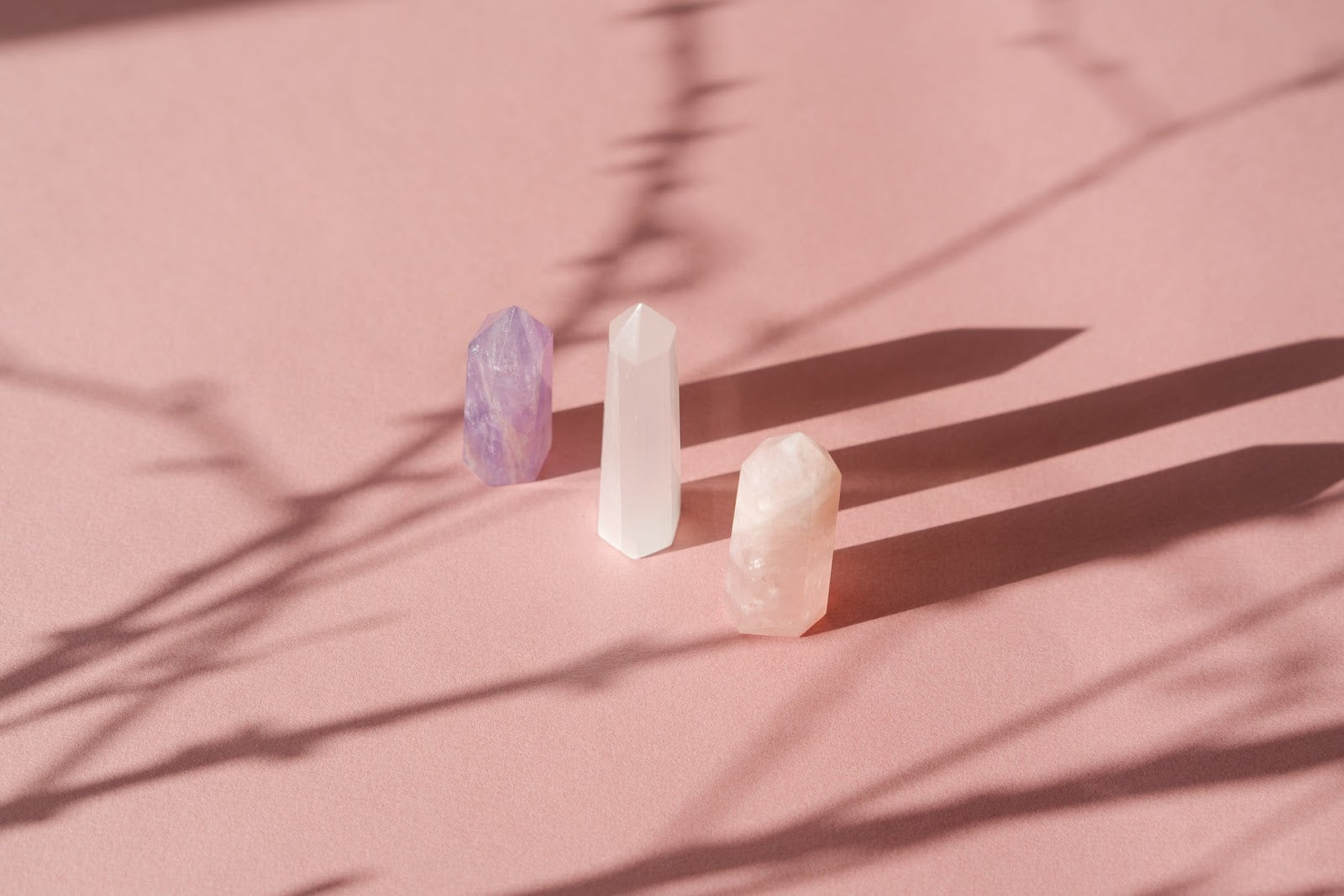 Finding the right birthday gift is a great way to show that unique person in your life that you "get" them. It can be hard to feel like you're different than the people around you, and can often make you feel left out or hyperaware. When you give the right gift, you're not just giving them something physical; you're also giving them a feeling of being understood and accepting for the unique, special person that they are. 
CHIJI would love to help you with a variety of different gifts that anyone who is just a little bit different would love to get for their birthday.
Crystal Sets
For those metaphysically minded out there, there is no gift more thoughtful than the gift of crystals. Crystals can be used for a wide variety of different things, as those who are familiar with them already know. From love to protection to healing and even peace, crystals are a great way to really commune with the energy of the universe in a way that also benefits you.
Consider picking up one of CHIJI's crystal sets. Each beautiful set comes with a variety of different crystals, put together to help with a specific purpose. There is a set for Abundance and New Beginnings, one for Pure Love and Confidence, one for Peace and Positive Vibes, and one for Protection and the Evil Eye. Each of the sets comes in its own elegant pouch, as well as a crystal energy guide that can help your giftee learn how best to make use of them.
Try to choose a set that matches the specific energy and vibe of the person you are giving it to. For instance, it may be insulting to give a set meant to promote love to someone who is going through a divorce. Peace and Positive Vibes are usually always welcome, but make sure that you read the room and choose the right one.
Yoga Classes
Another great gift idea for your unique giftee is presenting them with yoga classes. Yoga is one of the best exercises to do, for both your body and your spirit. It helps to activate your muscle as well as your chakras, center yourself, and more fully connect with your body. It also helps to create a space for peace and quiet, one that you can truly be yourself in. 
Yoga classes are a great way to give this gift to someone else. If you feel up to it, agreeing to take them with that person is an even better gift. It will bond you together, show them that you take their interests seriously, and just makes for a fun time! 
The best part is that because of the popularity of yoga, even smaller cities are likely to have classes available at either a studio or a gym. Or you can choose to make it a full day experience, and travel to a close, bigger city. There are also multiple different types of yoga, so see if you can feel out your giftee and see if they would enjoy hot yoga over vinyasa (if either of those sounds confusing, do a quick internet search).
Spa Gifts
If you have someone in your life who loves practicing self-care, especially when it comes to their physical appearance, spa-related gifts are the perfect thing for them.
Giving anyone the gift of relaxation can help, especially when considering how stressful the rest of the world can be. We could all use a little time to really sit back and remember how important taking care of ourselves is. Spending time alone, as difficult as it may sometimes feel, is incredibly good for you. When you can do that and also do something soothing like giving yourself a facial or a pedicure, even better.
To that end, spa gifts are always well accepted. One of our favorites is the face roller. Made out of a variety of different crystals, each of which can help with a specific concern, face rollers are a great way to stimulate the flow of lymph in the face. If you can get your lymph flowing appropriately, it can help to reduce swelling and promote circulation. Both of those, in turn, can help make the face appear firmer and more youthful. What a great gift, right?
You can also give the gift of a spa day. Even with the best of intentions, some people have an incredibly difficult time focusing on themselves. These birthday people may need a little help and motivation to step out of their day-to-day lives and do a little self-care. Spa days, complete with facials, massages, manicures, and pedicures, help them to get out of their routine and spend time focusing on how they feel. While it may be hard, they will ultimately thank you.
Candles
Who doesn't love a great smelling candle? If you have a birthday babe that is partial to having multiple candles burning in their home at any given time, up the ante by gifting them with a crystal energy candle. Crystal energy candles combine the best of both worlds. They are made out of a variety of different, natural, positive scents and filled with crystals meant to boost intentions and help promote things like confidence, love, and positive vibes.
Candles can also provide ambiance for any home. Whether they choose to burn them or just use them as home decor, candles just add a special something to the room. When you combine that feeling of magic, of romance, of coziness, with the power of crystals, you create an opportunity to give an incredibly special experience to your birthday giftee. 
The best part is, these crystals can be used indefinitely after the candle has fully burned down. Each candle contains a single, larger crystal, as well as many smaller crystals that are activated as the flames touch them.
The Gift of an Experience
If you're unsure what to get them, or you don't want to give them only a physical item, you should seriously consider giving them the gift of an experience. The best part about doing this is that there are a nearly endless amount of ways that you can do this, and each can be specifically customized according to exactly what that person likes and is into. 
Here are a few examples of experiences that you can give, but make sure to put plenty of thought into it:
Season passes to museums

Concert tickets

Beer or wine tours

Reservations at a hard to get into restaurant

Movie or play tickets

Cooking classes
Again, just like with yoga classes, these experiences are made even better when you choose to do them with your birthday person (as long as you have that type of relationship, of course). That shows a huge amount of interest in their lives and who they are and demonstrates with actions that you want to get to know them even better.
A Final Thought About Gifts
There are five types of gift-givers in the world, but only one of them is seen as being genuine. When you give a gift to someone that is important to you, take the time to really stop and think about who they are. Many of us fall into the trap of buying generic gifts or just giving up and just giving a gift card or money. However, that doesn't mean you can learn how to become a better gifter!
It can help if you think of giving a gift in a similar way to using your words to tell them how important they are to you. The money you spend isn't important; it's the message that your gift sends that really sticks with the giftee. It gives you the unique opportunity to prove that you really know and respect them without having to be as obvious. When people say, "it's the thought that counts," they really aren't kidding. Showing that you put thought into the gift is far more important than the status or cost of the gift.
Regardless of what you choose to give, make sure that you write them a thoughtful card to go along with it. For a lot of people, being able to read your words about how you feel about them is incredibly touching. We don't tell people that we love them and how important they are to us enough, but it's never too late to start. 
In Summary…
CHIJI understands how difficult it can be to find the right gift for that special birthday person in your life. We have plenty of products to help, like crystal energy candles, face rollers, and crystal sets, to help them know you respect their uniqueness and honor their important place in your life. They'll feel special, and also be flattered and happy that you really "get" them, and it can only increase the bond in your relationship and make you feel even closer.
Sources:
Yoga: Benefits, Intensity Level, and More | WebMD
6 Reasons You Should Spend More Time Alone | Psychology Today
Collection 2019
Sale 70% Off
Title for image