Guide To Buying The Best Essential Oils
Posted by GR0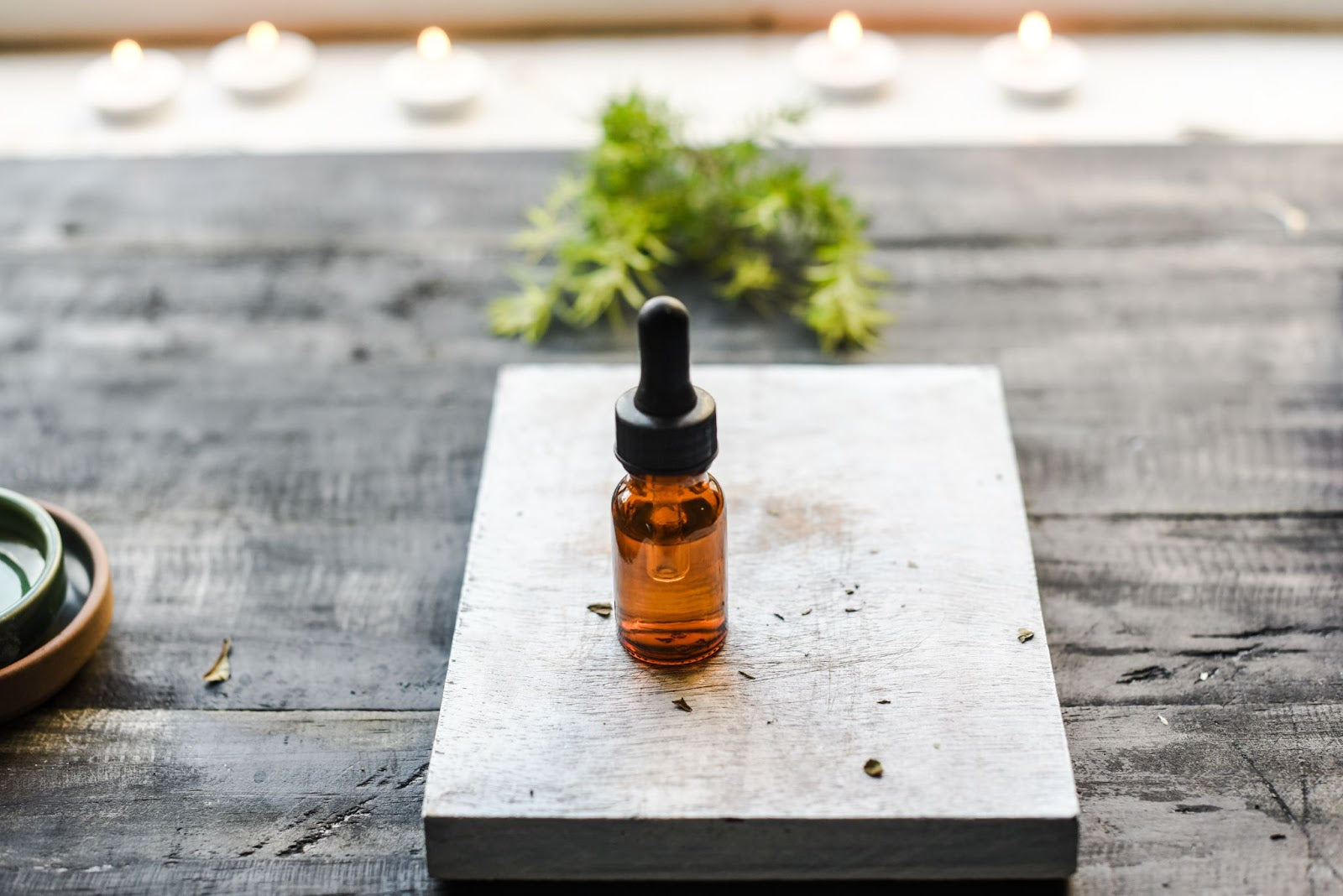 Essential oils continue to gain popularity, and it doesn't seem like it'll be slowing down anytime soon. People use them in skincare with a carrier oil, in humidifiers, and craft DIY essential oil blends for their ideal wellness experience. Offerings like peppermint oil, eucalyptus, and lavender essential oil are rapidly gaining popularity, and new products like roll-on sticks seem to be everywhere. 
While that is great for you, it can also make it difficult to sort through all of the brands out there doing their best to market themselves and grab your attention. Chiji has also thrown our hat in the ring, and we've used a lot of what we've learned from other companies to create the best essential oils we can. However, out of fairness, we want to present to you some of the other healthy essential oil brands out there. We trust you to make the best choice for you.
#1) Young Living Essential Oils
Young Living Essential Oils has made a name for itself in the multi-level marketing world. If you have any mom friends that are into essential oils, chances are that they have likely purchased them through Young Living. 
Because of their popularity, they are under a lot of pressure to make sure that they are lab testing each and every one of their oils. They are very transparent about this, so that you can be sure you are getting a quality oil every time. However, none of their oils have been certified organic, and they do tend to be a lot more expensive than other oils on this list. You also have to have an "in" or know someone to purchase from.
#2) Plant Therapy Essential Oils
One of our favorite things about the oils sold by Plant Therapy Essential Oils is their extensive catalog. In fact, unlike many companies out there, Plant Therapy has oils that are specifically made for children. This gives a huge amount of peace of mind to any parent who is interested in letting their children join in on all the fun!
The oils sold by Plant Therapy are 100% pure and undiluted, without any additives or fillers (per the company). Most of the plants that are used to make them as actually organic but, due to the way that FDA labeling works with natural essential oils, not many are actually able to be certified that way.
They are also not membership-based, so anyone can buy directly off their website. That's a major selling point, and it removes some of the elitism that surrounds other essential oil companies that are out there. 
#3) doTERRA Essential Oils
doTERRA is another brand that you've probably heard of. They offer really easy to use practicing, and their oils are all guaranteed to be both potent and pure, with no chemicals added. 
One of the only drawbacks of the brand is that a membership is required to be able to purchase from them. However, the fact that they sell multiple "kits" instead of just selling each single oil makes them a brand you should definitely take under consideration.
#4) Rocky Mountain Oils
Another direct-to-you essential oil brand, Rocky Mountain Oils, offers quality oils at a fairly reasonable price. They have pure essential oils as well as multiple blend options so that you can customize your product and get exactly what you need. They also have one of the longest return policies on the market at an impressive 90 days!
#5) Artizen Aromatherapy Essential Oils
A lot of people use the word artisanal, but very few can actually live up to that label. We like Artizen Aromatherapy because they definitely do put their money where their mouth is, with a selection of essential oils and oil blends that are designed to enhance your life. You can buy them individually or in larger kits or collections so that you can customize your oils. The brand is passionate about essential oils, and it shows in its high-quality, diverse product offerings. 
#6) Radha Beauty
Radha Beauty sells essential oils from a different angle than a lot of the other brands we've mentioned, as their oils are meant specifically to help with beauty-related concerns. If you're looking for a company that can help make your hair and skin as beautiful as possible, this company might be for you. 
We also like them because they sell starter kits, so that their line of oils is more accessible to people who are just getting started. Their oils are 100% natural and organic, which is important if you're planning to use your oils on your physical body. That also means that they tend to be less likely to create a breakout, which would defeat the entire point of a beauty-based essential oil product!
#7) Vitruvi
Vitruvi is already fairly well known for their diffusers. However, they also sell a fairly wide variety of different essential oils to use in them! 
The brand focuses on creating and selling essential oils that are as pure as possible, and about half of their product line has been certified as organic. They are also pesticide-free, GMO-free, and have never been tested on animals. 
Also, because of their well-known brand name, Vitruvi oils can often be found at some of the more major retailers out there. If you're wanting to physically smell them before purchasing, these essential oils make for a great place to start. Plus, their packaging is cute!
#8) Public Goods
If you're looking for an essential oil company that sells right to the consumer, look no further than Public Goods. While they don't have many options (as of this writing, they offer just seven), what they do sell is high quality without the need for a membership or a trip to the store. 
One of the coolest things about Public Goods is that they offer a two-week free trial. If you're not absolutely pleased with your oils, you can return them. It's a great option for people who are afraid of getting their oils online without being able to physically touch them first.
#9) Revive
While Revive hasn't been around for as long as a lot of the other essential oil brands on the list, they are definitely making a name for themselves. The way that they set themselves apart is unique - instead of farming their products, they actually go out and harvest wild plants to make their essential oils. While that does mean that their oils can not be fully certified as being organic or USDA-certified, the cost does get passed along to the customer. That means the price point is a bit lower, which is great for people who are just getting started. 
#10) Now Foods
The essential oils that are sold by Now Foods are unique because it is the only brand on the list that is actually a food company! The brand makes more than 1,400 different nutritional and dietary supplements, which also means that they have their own in-house lab for testing their products. 
Their oils are all available online and won't break the bank. You can even get them through other larger online retailers, but we always recommend purchasing right from the company, so the money all goes directly to them.
#11) Aura Cacia
Aura Cacia has made a name for themselves in the retail world by visibility alone. It's hard to go into an organic or whole food store and not see their bottles on the shelves. They sell both general as well as "targeted" essential oils and have plenty of different varieties, which makes them accessible to both beginners and experts alike. 
In addition, Aura Cacia guarantees their essential oils to be free of synthetic colors, fragrances, and preservatives. They also come in larger bottles (up to 16 ounces), unlike a lot of the other companies on the list. Every purchase also gives back, with a portion of the proceeds going to a charity that supports women.
#12) Chiji
And, last but certainly not least, we present our own Chiji branded essential oils! We took what we learned from many of the other brands and applied it to the way that we sourced, manufactured, and tested our own oils. 
We wanted to be able to provide you with a selection of essential oils that you can trust. That's incredibly important to us! With Chiji, what you see is what you get. We extended our good vibes into our oils, so that you can use them for whatever your specific need may be. We know that you'll love them just as much as we do.
In Conclusion
While there are plenty of different essential oils brands out there, we hope you put Chiji at the top of your list. All of our products come with the good vibes that we work hard to put out, from our family to yours. It's important that you believe in and trust any product that you're spending your hard-earned money on, especially if it's one that you'll be putting on or around your body. Whether you're choosing uplifting lemongrass oil or sharp tea tree oil, it's worth paying attention to where you're getting it. Your body is your temple, and we've honored that by creating essential oils that you can use without fear. 
Sources:
Organic Certification and Accreditation | Agricultural Marketing Service | USDA
Collection 2019
Sale 70% Off
Title for image