Why You Need a Soft Plush Blanket Right Now
Posted by HOME OF CHIJI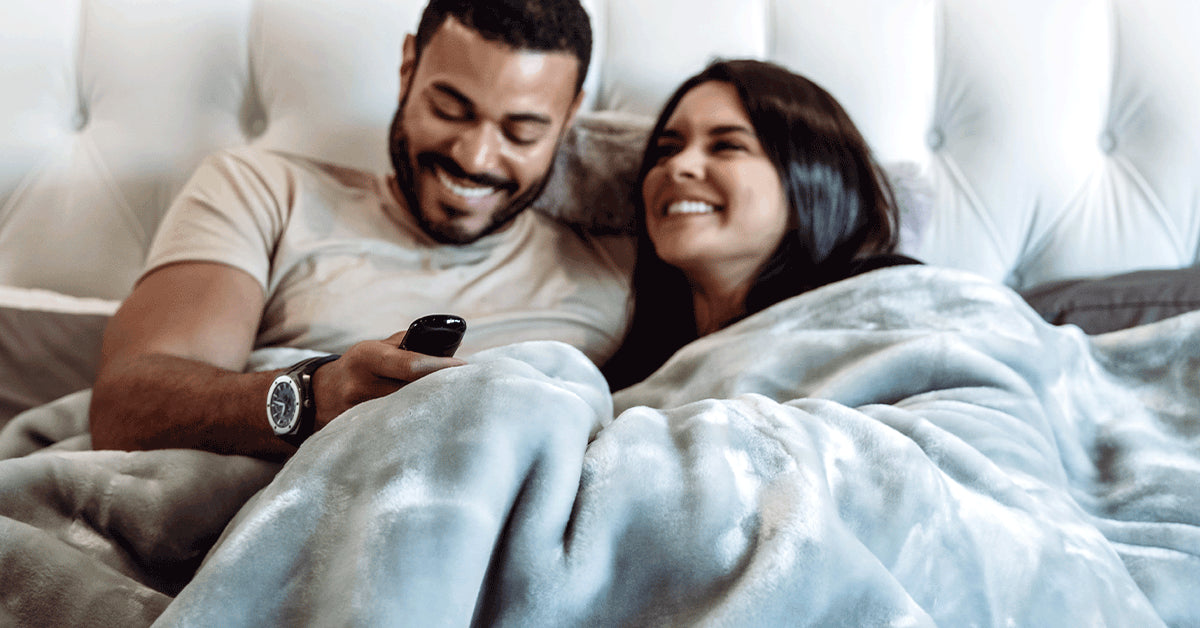 Comfort comes in many different forms. Perhaps you find comfort in your favorite sweatshirt or an old pair of pajama pants. Maybe you find comfort in your mother's cooking or her warm embrace. Whether you're sitting at home or on the go, it's important to have at least one comfortable belonging with you to help put your mind at ease in times of stress.

At Home of Chiji, our company was founded on the importance of love, self-care, positive vibes, and comfort. Each of these aspects goes into the products we produce, from our stone rollers to our super soft plush blankets. Find the products you need to aid your self-care practices, and start shopping at Home of Chiji today!
Why You Need a Super Soft Blanket Right Now
Despite what people may say, you can never have too many blankets in your house. You need throw blankets to add accents in your living room, blankets that add warmth when you get too cold in the middle of the night, and most importantly of all, you need soft plush blankets that make the perfect addition to any lazy day on the couch. At Home of Chiji, we offer some of the softest blankets you have ever felt, and if you're trying to find an excuse to buy yet another blanket for your house, then this post is for you! Continue reading below for just a few reasons you need to buy one of our super soft plush blankets today!
You Don't Have Enough Blankets
If you are someone who only has one or two blankets in your arsenal, then it's time to step it up with one of our soft plush blankets from Home of Chiji! Blankets are a necessary part of any home, and as we mentioned above, they are useful in many different situations.

It may seem more practical to have one or two blankets that you use all the time, but using those same blankets constantly can wear them out. Most people can agree that there is nothing better than coming home from the store with a soft new blanket. However, over time and with continual use, those blankets may become dirty or matted. They're just not the same.

For this reason, it only makes sense to buy another blanket (or two) that you can rotate with the blankets you already have. Not only will you have a brand new blanket to enjoy, but rotating different blankets will also help them last longer!
It's Almost Fall
Summer is not the best season to buy blankets, understandably so, but now that summer is coming to an end, it means that the colder months will be here before you know it! Whether you're sitting around the fire with family and friends, watching a movie on a cold day, or sitting around a campfire, a blanket is a necessary piece of the puzzle! With that in mind, if you don't have enough blankets to go around for all of your favorite fall activities, then you will need to stock up soon!
Your Workplace Is Freezing
Believe it or not, but your home is not the only place where you might need a blanket. Your place of business works hard to heat or cool an entire building, which can often result in some unpredictable temperatures. It's important to be prepared for all scenarios, but there may be times where you want to preserve your outfit more than you want to bring a sweater for the arctic tundra where you work.

For situations such as these, it's important to have a backup plan in place, such as a soft plush blanket that you can wrap around your shoulders when the cold becomes too much to bear. It may sound silly to have a blanket specifically for the office, but your arms, legs, fingers, and toes will definitely thank you. You may even start a blanket trend with your coworkers!
You Want to Treat Yourself to Something Nice
There's no better reason to buy yourself another blanket! Self-care is an important part of your health, and it comes in many forms, including the form of a soft plush blanket. Instead of spending your money on a pair of shoes that you may only wear once or a fancy dinner that will be gone before you know it, make the decision to treat yourself to a soft blanket that you will use time and time again.
Find Blankets and More at Home of Chiji
Looking for products that will make you feel comfortable and aid your self-care practices? Look no further than Home of Chiji! We offer a variety of self-care products, including our super soft plush blankets! All of
our products are designed
to promote positive vibes, comfort, and self-care, so
browse our extensive selection
, and shop Home of Chiji today!
Collection 2019
Sale 70% Off
Title for image